Hobby - można by na ten temat długo…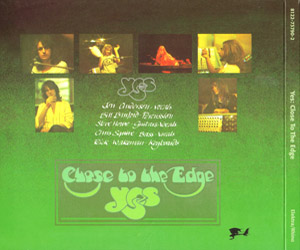 Wśród moich różnorodnych zainteresowań na pierwszym miejscu wymieniłbym muzykę.

Różnorodnych zainteresowań mam dużo więcej, ale od czegoś trzeba by zacząć, aby podstrona "hobby" przestała być wreszcie "stroną w budowie". Swoich zainteresowań muzycznych nie zawężam do jakiegoś jednego rodzaju muzyki. Jednakże przede wszystkim interesuję się muzyką rockową i jazzową, z wszelkimi możliwymi jej mutacjami i fluktuacjami. Słucham sobie czasem również muzyki klasycznej i mam też trochę płyt kompaktowych z muzyką klasyczną, zwaną inaczej poważną. Aby ją bliżej określić i umiejscowić moje zainteresowania muzyką rockową w czasie, to głównie wymieniłbym tu lata siedemdziesiąte ubiegłego wieku, szczególnie ich drugą połowę (ale oczywiście nie wyłącznie). W zasadzie muzyką zacząłem się tak poważniej interesować w pierwszej i drugiej klasie liceum, kiedy udało mi się wejść posiadanie gramofonu WG-417 i radiomagnetofonu kasetowego o wdzięcznej nazwie "Maja", a trochę później magnetofonu szpulowego "Uwertura". Były to chyba produkty bydgoskiej "Unitry". Moje zainteresowania zawsze wyprzedzały możliwości finansowe moich rodziców. Zawsze było tak, że posiadaczem nośników z muzyką stawałem się, zanim miałem sprzęt do ich odtwarzania. Posiadaczem swojej pierwszej w życiu płyty winylowej stałem się, zanim byłem posiadaczem gramofonu. Była to płyta (pamiętam do dzisiaj!) węgierskiego zespołu rockowego Omega zatytułowana "Time Robber". Nomen omen, tym "złodziejem czasu" muzyka w moim życiu pozostała do dnia dzisiejszego… Jeszcze przed płytą LP nabyłem drogą kupna pocztówkę dźwiękową (na marginesie: młodszym czytelnikom należałoby tutaj chyba zafundować stosowny wykład, aby przybliżyć pojęcie "pocztówka dźwiękowa") z utworem zespołu Earth, Wind & Fire zatytułowanym "September". Taśmy magnetofonowe też miałem "przegrane" od kolegi, zanim posiadłem magnetofon. Były tam - z tego, co pamiętam - utwory zespołu Pink Floyd z legendarnej płyty "Dark Side of the Moon", a także z płyty "Animals", nagrane na NRD-owskiej taśmie "ORWO" (w tamtych zamierzchłych czasach były to całkiem dobre jakościowo taśmy, szczególnie w zestawieniu z taśmami produkcji radzieckiej). Na marginesie: taśmy radzieckie miały jedną całkiem poważną zaletę: z upływem czasu ich przybywało. Po prostu się rozciągały i po jakimś czasie były już prawie dwie szpule zamiast jednej. Jedynym skutkiem ubocznym było to, że utwory muzyczne robiły się trochę "wolniejsze", utwór 4-minutowy zamieniał się w 6-7 minutową "suitę" ;-). Jednym z pierwszych utworów nagranych na kasecie magnetofonowej był z kolei "Siberian Khathru" grupy Yes, który do dzisiaj jest dla mnie "esencją" tego, co w muzyce najlepsze... Potem, gdy już miałem magnetofon kasetowy, Piotr Kaczkowski zaczął prezentować w programie trzecim Polskiego Radia dyskografię zespołu Genesis, którą wtedy co tydzień nagrywałem z wypiekami na twarzy - i tak już poszło… W tym też czasie usłyszałem w radiu utwór "Phase Dance" Pat Metheny Group, czy też płytę Wishbone Ash "New England". To była pierwsza moja "zachodnia" płyta, którą z Niemiec przywiózł mi w prezencie mój kolega z liceum. To były absolutne początki, czasy - można powiedzieć - prehistoryczne, rok 1976, 1977 i lata następne. Do dzisiaj muzykę stworzoną w tym okresie przez wielu jej twórców uważam za dzieła wybitne, czy może nawet ich najwybitniejsze. Możliwe, że działa tutaj tak zwany syndrom "pierwszej miłości", która z reguły pozostaje tą najpiękniejszą ;-).
Dopiero później, na studiach, nabyłem amplituner "Radmor" oraz magnetofon kasetowy dzierżoniowskiej "Diory" z tzw. "dużej wieży", kolumny "Tonsil", a później gramofon "Adam" i korektor do "Radmora". Tego sprzętu nie trzeba już było w tamtych czasach się wstydzić. Mojego najlepszego kumpla na studiach - Krzyśka B. - poznałem właśnie dzięki muzyce. Dziś spora część mojej smoothjazzowej kolekcji to są właśnie płyty otrzymane od niego (od wielu lat mieszka w Kanadzie...). Z mojego pierwszego "turystycznego" wyjazdu do Niemiec w 1985 roku przywiozłem słuchawki firmy "Vivanco" oraz sporą ilość używanych "winyli", nabytych w monachijskim komisie, a z pierwszego wyjazdu "na roboty" do Niemiec - odtwarzacz kompaktowy Phillipsa i spory zestaw płyt CD. Od tego czasu kolekcja ta jest nieustająco rozwijana. Do moich najbardziej ulubionych wykonawców (wymienię ich w kolejności, poczynając od największych faworytów) należeli i należą: Pat Metheny Group (także muzyka solowa amerykańskiego gitarzysty Pata Metheny), zespoły brytyjskiej czołówki tzw. sceny muzyki progresywnej, czyli przede wszystkim Yes (również grający pod nazwą Anderson, Bruford, Wakeman, Howe), United Kingdom (U.K.) i Genesis, amerykańska grupa Kansas, holenderska Focus, brytyjskie zespoły Emerson, Lake & Palmer, Camel i Marillon, kanadyjski Rush, Wishbone Ash, Mike Rutherford (basista Genesis), wokalistka Kate Bush, Santana, Sting, Jethro Tull, Jon & Vangelis, Jon Anderson, Clannad, Shakti (z Johnem Mc Laughlinem), Phil Collins (perkusista i wokalista Genesis), Eddie Jobson & Zinc, Edie Brickell & New Bohemians, Pink Floyd, gitarzyści Genesis Steve Hackett i Anthony Phillips, niemiecki gitarzysta Ralf Illenberger, Level 42, Emerson, Lake & Powell, pianist Genesis Tony Banks, King Crimson, Led Zeppelin, najlepszy zespół w historii polskiego rocka, czyli SBB, Andreas Vollenweider, Yezda Urfa, Al di Meola, Vangelis, Asia, kolejna polska grupa Zjednoczone Siły Natury "MECH", Police, Black Sabbath, Mike Oldfield, Peter Gabriel, polski zespół jazzowy Walk Away, IQ, Jean-Michel Jarre, trio gitarowe John Mc Laughlin, Al di Meola & Paco de Lucia… I można by tak wymieniać i wymieniać - bez końca - ale poprzestanę na tej najlepszej - powiedzmy to - pięćdziesiątce twórców i wykonawców. W końcu ja też niedawno ukończyłem 50 wiosen. Moje zainteresowania muzyczne to głównie kolekcjonowanie płyt. Najpierw, w zamierzchłych czasach, w szkole średniej i na studiach były to płyty winylowe. Zgromadziłem też całkiem pokaźną ilość kaset magnetofonowych i nagrałem sporo taśm. W chwili obecnej zbiór ten - choć dość pokaźny - jest już sprawą zamkniętą i nie rozwija się (z przyczyn technicznych, gdyż korzystanie z gramofonu wydaje się trochę uciążliwe przy tempie dzisiejszego dnia…). Cały czas natomiast rośnie moja kolekcja płyt CD. W chwili obecnej osiągnęła ona liczbę 340 wydawnictw (nie licząc płyt z muzyką klasyczną). Część z nich to wydawnictwa dwupłytowe, zdarzają się również trzypłytowe. Określenie moich muzycznych zainteresowań będzie najprostsze, jeżeli po prostu zamieszczę tutaj swój katalog płyt. Część pozycji w tym zbiorze może wyglądać dość kontrowersyjnie, ale tym radziłbym się nie przejmować.
A teraz zamieszczę legendę, która będzie pomocna przy przeglądaniu tego katalogu. Oto kolejne elementy każdej pozycji, które są oddzielone podkreślnikiem:
- pierwszy numer to liczba porządkowa (od 001 do 340),
- drugi element to nazwa wykonawcy,
- trzeci - tytuł albumu,
- czwarty - rok wydania, czyli ukazania się materiału oryginalnego (więc często na tzw. płycie winylowej),
- czas trwania płyty (w przypadku wydawnictw dwu- czy trzypłytowych - czas trwania płyt,
- ilość utworów na każdej płycie.
Znak zapytania oznacza brak informacji dotyczących danej pozycji.
A zatem przedstawiam katalog moich płyt kompaktowych (część - tzw. muzyka rozrywkowa):
001_Acoustic Alchemy_Reference Point_1990_38:41_9
002_Acoustic Alchemy_The Very Best Of
2002_76:18_16
003_Acoustic Travel Band_Acoustic Travel
2004_42:10_8
004_Anderson, Bruford, Wakeman, Howe_Anderson, Bruford, Wakeman, Howe_1989_59:26_9
005_Anderson, Bruford, Wakeman, Howe_An Evening
of Yes_2006_57:29_8
006_Jon Anderson_Olias of Sunhillow_1976_44:13_8
007_Jon Anderson_In the City of Angels_1988_47:14_11
008_Apostolos Anthimos_Days We Can't Forget
1994_52:33_8
009_Louis Armstrong_Louis Armstrong (Składanka)
2005_56:25_18
010_Asia_Asia_1982_44:24_9
011_Asia_Live_?_75:22_14
012_Asia_Classic_2001_76:50_17
013_Bajm_The very best of - vol. 1_1992_58:32_13
014_Bajm_The very best of - vol. 2_1993_52:35_12
015_Peter Banks_Two Sides of Peter Banks
1973_41:27_9
016_Tony Banks_A Curious Feeling_1979_54:30_11
017_Bankstatement_Bankstatement_1989_53:15_11
018_Krzysztof Barcik_Lovin' You, Missin' You
1994_51:22_9
019_Edyta Bartosiewicz_Love_1992_46:53_10
020_The Beatles_The Beatles - The Best,
Gold Collection_<1974_72:57_25
021_Bemibek_Dziennik mej podróży_1993_54:02_12
022_David Benoit_The Best of David Benoit 1987-1995
1995_66:17_14
023_The Benoit/Freeman Project_The Benoit/Freeman Project_1994_52:11_10
024_Pierre Bensusan_Nice Feeling_1999_72:03_18
025_Bielizna_Bielizna_1991_70:26_26
026_Black Sabbath_Sabbath, Bloody Sabbath
1973_42:41_8
027_Black Sabbath_Black Sabbath - The Best,
Gold Collection_1998_72:41_25
028_Black Sabbath_Live U.S.A._1974_59:13_11
029_Boston_Boston_1976_37:42_8
030_Brand X_Product_1979_46:42_9
031_Edie Brickell & New Bohemians_Shooting Rubberbands at the Stairs_1988_48:47_12
032_Edie Brickell & New Bohemians_Ghost of a Dog
1990_53:50_14
033_Brian Bromberg_You Know That Feeling
1998_66:43_12
034_Bill Brudord's Earthworks_Earthworks_1987_43:57_9
035_Budgie_Budgie - The Best, Gold Collection
1998_74:35_12
036_Gary Burton_Good Vibes_1970_36:49_6
037_Gary Burton_Collection_1996_49:37_10
038_Gary Burton_Country Roads and Other Places
1998_34:27_10
039_Kate Bush_Never for Ever_1980_37:32_11
040_Kate Bush_Hounds of Love_1985_47:35_12
041_California Guitar Trio_Rock the West
2000_52:18_13
042_Camel_The Snow Goose_1975_66:33_21
043_Camel_Moonmadness_1976_71:27_12
044_Camel_The Collection_1986_61:43_12
045_Camel_Landscapes_1991_73:45_18
046_Canned Heat_Canned Heat_?_23:50_10
047_Larry Carlton_Kid Gloves_1992_49:23_10
048_Larry Carlton_The Gift_1996_56:43_10
049_Larry Carlton_Larry Carlton Collection volume 2
1997_56:54_11
050_Checkfield_Through the Lens_1988_45:34_11
051_Checkfield_A View from the Edge_1990_43:31_11
052_Chicago_If You Leave Me Now_1982_42:44_11
053_Clannad_Legend_1984_32:50_10
054_Eric Clapton_Live U.S.A._1978_60:50_9
055_Cocotier_Café Sanacja_2001_53:43_11
056_Cocotier_I tak nie uciekniesz..._2000_24:56_6
057_Avishai Cohen_Adama_1998_60:15_12
058_Phil Collins_Face Value_1981_47:51_12
059_Phil Collins_Live U.S.A._1983_72:37_15
060_Collage_Moonshine_1994_67:25_8
061_Crooners_Crooners – Składanka_2005_54:44_18
062_Czerwone Gitary_Największe Przeboje
Czerwonych Gitar_1997_78:20_28
063_Deep Purple_Deep Purple - The Best,
Gold Collection_1998_72:08_13
064_De Press_3 Potocki_1991_37:03_13
065_Electric Light Orchestra_ELO Classics
1990_41:57_10
066_Emerson, Lake & Palmer_Trilogy_1972_42:28_9
067_Emerson, Lake & Palmer_Brain Salad Surgery
1973_58:07_8
068_Emerson, Lake & Palmer_The Best of Emerson, Lake & Palmer_1980_38:55_9
069_Emerson, Lake & Palmer_Then & Now - Now & Then
?_51:21_7
070_Emerson, Lake & Powell_Emerson, Lake & Powell
1986_52:24_10
071_Flash_Flash in the Can_1972_40:01_5
072_Focus_Focus III_1973_67:12_8
073_Focus_Mother Focus_1975_37:16_12
074_Focus_Ship of Memories_1976_40:06_10
075_Focus_Focus con Proby_1977_48:14_9
076_Focus_Focus - Jan Akkerman & Thijs van Leer
1985_59:29_7
077_Focus_Hocus Pocus - The Best of Focus
1993_77:03_16
078_Frankie Goes to Hollywood_Welcome to the Pleasure Dome_1984_64:34_16
079_Fourplay_"4"_1991_62:40_11
080_Funky Groove_Funky Groove_1997_57:11_10
081_Halina Frąckowiak_Geira / Ogród Luizy
1977/1981_39:21_40:16_9_13
082_Peter Gabriel_Live U.S.A._1977_64:59_13
083_Genesis_Genesis - Orange Collection
1969 (2008)_42:17_31:30_12_11
084_Genesis_Trespass_1970_42:42_6
085_Genesis_Nursery Cryme_1971_39:37_7
086_Genesis_Foxtrot_1972_51:12_6
087_Genesis_Selling England by the Pound
1973_53:50_8
088_Genesis_The Lamb Lies Down on Broadway
1974_45:23_48:46_11_12
089_Genesis_A Trick of the Tail_1975_51:11_8
090_Genesis_Wind & Wuthering_1976_51:01_9
091_Genesis_Spot the Pigeon_1977_13:24_3
092_Genesis_...And Then There Were Three...
1978_53:26_11
092_Genesis_Live U.S.A. - vol. 1_1978_65:09_9
093_Genesis_Live U.S.A. - vol. 2_1978_63:29_9
094_Genesis_Duke_1980_55:10_12
095_Genesis_Three Sides Live_1982_44:10_45:09_7_8
096_Genesis_Turn it on Again - Best of '81-'83
1991_71:34_13
097_Genesis_We Can't Dance_1991_71:38_12
098_Genesis_Genesis Collection_?_72:17_15
099_The Music of Genesis_We Know What We Like -
- The Music of Genesis The London Symphonic Orchestra 1987_58:33_10
100_Gypsy Kings_King Size Hits_1993_77:28_20
101_Steve Hackett_Voyage of the Acolyte
1975_40:54_8
102_Steve Hackett_Bay of Kings_1983_36:52_12
103_Steve Hackett_Cured_1989_33:58_8
104_Steve Hackett_Time - Lapse - Steve Hackett Live
1991_69:09_14
105_Hall & Oates_Hall & Oates_1987_32:24_11
106_Headhunters_Return of the Headhunters
1998_54:04_10
107_Jimi Hendrix Experience_Jimi Hendrix Experience
?_62:30_12
108_Jimi Hendrix_The Best Of_?_57:48_15
109_Ralf Illenberger_Heart & Beat_1990_38:39_9
110_Ralf Illenberger & Martin Kolbe_Highlights
1987_61:32_13
111_Bob James_Playin' Hooky_1997_52:08_10
112_Bob James_Joy Ride_1999_60:53_12
113_Al Jarreau_My Favourite Things_?_70:16_16
114_Jethro Tull_Stand Up_1969_37:57_10
115_Jethro Tull_Heavy Horses_1978_42:43_9
116_Jethro Tull_Original Masters_1985_53:48_12
117_Jethro Tull_Jethro Tull - The Best, Gold Collection
< 1974_73:14_10
118_Eddie Jobson / Zinc_The Green Album
1983_46:25_13
119_Jon & Vangelis_Private Collection_1983_47:40_6
120_Jon & Vangelis_Best of Jon & Vangelis
1984_50:57_9
121_Anna Maria Jopek_Jasnosłyszenie_1999_39:12_13
122_Anna Maria Jopek with Friends & Pat Metheny
Upojenie_2002_61:36_14
123_Anna Maria Jopek with Friends & Pat Metheny
Upojenie ("Rzeczpospolita")_2002_11:31_3
124_Anna Maria Jopek_Farat_2003_78:47_16
125_Kansas_Point of Known Return_1977_44:22_10
126_Kansas_Two for the Show_1978_73:19_13
127_Kansas_Monolith_1979_41:45_8
128_Kciuk Surzyn Band_Klucha w Śpiewnik
1991_65:53_10
129_Khalil Chahine_Turkoise_1992_44:59_8
130_King Crimson_Sleepless / The Concise King Crimson
1993_75:46_14
131_King Crimson_King Crimson - The Best,
Gold Collection_< 1974_72:51_12
132_Marti Kolbe & Ralf Illenberger_Waves_1978_39:08_9
133_Kolbe-Illenberger-Dauner_Kid - Second Step
1985_39:51_8
134_Lady Pank_'81 - '85_1991_73:30_18
135_David Lanz & Paul Speer_Bridge of Dreams
1993_52:18_12
136_John Mc Laughlin_Greatest Hits_1990_73:52_14
137_John Mc Laughlin_The Heart of Things
1997_47:20_6
138_Led Zeppelin_Remasters_1990_72:56_72:15_15_11
139_Led Zeppelin_Led Zepelin - The Best,
Gold Collection_1998_73:53_15
140_Ramsey Lewis_Between the Keys_1996_51:41_10
141_Level 42_The Early Tapes, July/Aug 1980_1982_41:45_8
142_Level 42_The Pursuit of Accidents_1982_58:47_10
143_Level 42_A Physical Presence_1985_65:18_10
144_Level 42_Level Best_1989_72:52_18
145_Level 42_On the Level_1989_74:12_16
146_Lombard_Największe Przeboje '81 - '91
1991_73:46_18
147_Madonna_Immaculate Collection_1990_73:34_17
148_Manfred Mann's Earth Band_Live in USA
2009_76:23_12
149_Marillion_Clutching at Strawbs_1987_52:21_11
150_Marillion_Brave_1994_71:08_11
151_Brad Mehldau_Largo_2002_65:32_12
152_Al di Meola_The Collection_1991_75:16_12
153_Al di Meola, John Mc Laughlin & Paco de Lucia
Live - Friday Night in San Francisco_1981_40:46_5
154_Pat Metheny_Watercolors_1977_41:54_8
155_Pat Metheny_New Chautauqua_1979_38:33_6
156_Pat Metheny_Works_1984_50:29_7
157_Pat Metheny_Secret Story_1992_76:28_14
158_Pat Metheny_Passaggio per il Paradiso
1996_47:30_13
159_Pat Metheny_A Map of the World_1999_66:39_28
160_Pat Metheny_Składanka (dod. "Gazeta Wyborcza")_2002_25:34_4
161_Pat Metheny_One Quiet Night_2003_65:43_12
162_Pat Metheny_Pat Metheny – Giganci Jazzu, vol. 16
2010_62:13_9
163_Pat Metheny_Orchestrion_2010_52:06_5
164_Pat Metheny Group_Pat Metheny Group, Lyle Mays, Mark Egan, Dan Gottlieb_1978_41:31_6
165_Pat Metheny Group_American Garage
1979_35:24_5
166_Pat Metheny Group_Unity Village_1979_53:56_7
167_Pat Metheny Group_Offramp_1983_42:28_7
168_Pat Metheny Group_Travels
1983_47:19_49:14_6_5
169_Pat Metheny Group_First Circle_1984_50:00_8
170_Pat Metheny Group_The Falcon & the Snowman
1985_38:57_9
171_Pat Metheny Group_Still Life (Talking)
1987_42:35_7
172_Pat Metvheny Group_Letter from Home
1989_61:53_12
173_Pat Methveny Group_In Concert_1992_67:53_9
174_Pat Methevny Group_The Road to You
1993_74:03_11
175_Pat Metheny Group_We Live Here_1995_67:09_9
176_Pat Metheny Group_Imaginary Day_1997_64:41_9
177_Pat Metheny Group_Speaking of Now
2002_72:05_9
178_Pat Metheny Group_The Way Up_2005_68:10_4
179_Pat Metheny & Lyle Mays_As Falls Wichita, So Falls Wichita Falls_1981_43:38_5
180_Glenn Miller Orchestra_The Best of Glenn Miller
?_52:11_15
181_Glenn Miller Orchestra_Glenn Miller – Składanka
2005_59:00_18
182_Marilyn Monroe_Diamonds Are a Girl's Best Friend -
- 20 Greatest Hits_?_63:37_20
183_Ennio Morricone_The Mission_1986_48:49_20
184_Leszek Możdżer_Tango z Lady M_2004_23:02_5
185_Michael Occhiponti_Creation Dream_2000_71:48_11
186_Mike Oldfield_Ommadawn_1975_36:44_2
187_Mike Oldfield_Mike Oldfield - Gold Collection ("Tubular Bells")_< 1974_48:27_2
188_The Alan Parsons Project_I Robot_1984_41:08_10
189_The Alan Parsons Project_Alan Parsons Project Live_?_59:08_12
190_Perfect_1981 – 1989_1991_71:18_17
191_Perfect_1977 – 1991_1991_69:48_18
192_Perfect_Trójka Live!_2001_61:24_16
193_Anthony Phillips_The Geese & the Ghost
1977_55:21_15
194_Anthony Phillips_Wise After the Event
1978_60:11_10
195_Anthony Phillips_Private Parts & Pieces
1978_64:39_12
196_Edith Piaf_Edith Piaf (Składanka) _2005_60:04_18
197_Pink Floyd_Dark Side of the Moon_1973_42:57_10
198_Pink Floyd_Animals_1977_41:42_5
199_The Police_Live U.S.A._1979_59:27_11
200_The Police_Zenyatta Mondatta_1980_38:22_11
201_The Police_Their Greatest Hits_1990_55:05_13
202_Jean-Luc Ponty_Live at Chene Park_1996_70:56_13
203_Zbigniew Preisner_Moje Kolędy na Koniec Wieku
1999_54:17_12
204_Porter Band_Helicopters_1980_52:30_13
205_Procol Harum_Procol Harum - Gold Collection
< 1974_64:34_13
206_Procol Harum_The Best of Procol Harum
?_43:18_11
207_Propaganda_A Secret Wish_1985_51:59_9
208_Propaganda_1234_1990_48:51_9
209_Rainbirds_Rainbirds_1987_48:39_12
210_Rainbirds_Call Me Easy, Say I'm Strong, Love Me My Way, It Ain't Wrong_1989_51:25_10
211_Rainbirds_Two Faces_1991_44:31_11
212_Randy Ross_Primalvision_1995_48:53_11
213_Lee Ritenour_Collection_1991_66:57_13
214_Russ Freeman & the Ripping Tones
Tourist in Paradise_1989_44:32_9
215_Russ Freeman & the Ripping Tones_Sahara
1994_46:14_10
216_Russ Freeman & the Ripping Tones_Black Diamond
1997_52:15_11
217_Russ Freeman & the Ripping Tones_Live in L.A.
1993_54:49_10
218_Todd Rundgren_Runt / Hermit of Mink Hollow
1971/1978_40:37_35:35_10_12
219_Rush_Exit ... Stage Left_1981_73:21_12
220_Rush_Signals_1982_42:31_8
221_A Rush Tribute (Różni wykonawcy)_Working Man
1996_72:45_13
222_Mike Rutherford_Smallcreep's Day_1980_51:30_12
223_Sade_Promise_1985_54:20_11
224_Santana_Latin Tropical_1990_57:03_8
225_Santana_Live U.S.A. _1988_71:36_14
226_Santana_The Hits of Santana_1990_67:45_16
227_Santana_Santana - the Best Of, Gold Collection
< 1974_72:44_14
228_SBB_"1"_1974_70:57_6
229_SBB_Complete Tapes 1974_1974_70:00_75:44_4_7
230_SBB_"2&3" ("Nowy Horyzont", "Pamięć")
1975_73:05_5+3
231_SBB_Slovenian Girls_1977_38:42_2
232_SBB_Jerzyk_1977_77:57_17
233_SBB_Follow My Dream_1977_46:43_8
234_SBB_Budai Ifjusagi Park Live_1977_69:45_7
235_SBB_22.10.1977 Gottingen "Alte Ziegelei"
1977_74:33_12
236_SBB_Amiga_1977_78:37_20
237_SBB_Welcome_1978_46:16_8
238_SBB_Live in Neckargemund 1978. From a Town Called N._1978_63:30_39:15_10_7
239_SBB_Live in Koeln 1978. In the Shadow
of the Dom_1979_44:40_47:22_5_5
240_SBB_Memento z Banalnym Tryptykiem
1980_40:49_4
241_SBB_Freedom - Live Sopot'78_2002_72:14_4
242_John Scofield_Rough House_1988_50:58_6
243_John Scofield_Quiet_1996_39:51_9
244_The John Scofield Band_Pick Hits - Live
1988_73:34_9
245_Shakti with John Mc Laughlin_Natural Elements
1977_39:35_8
246_Simply Red_Stars_1991_41:20_10
247_Frank Sinatra_Składanka_2005_53:14_18
248_Skaldowie_Złote przeboje (Składanka)_?_75:52_20
249_Składanka_Back to Blues (2CD)
1990_52:16_56:17_15_16
250_Składanka: Bridget Jones. The Edge of Reason.
The Oryginal Soundtrack_2004_70:58_18
251_Składanka_Jolka Pamiętasz_?_55:42_11
252_Składanka_Klasyka na Jazzowo
(dodatek "Rzeczpospolita")_2001_41:06_7
253_Składanka_Ladies of Jazz_2005_54:47_18
254_Składanka_Narada Collestion 5_1995_67:33_15
255_Składanka_Rock Ballads_?_65:23_12
256_Składanka_Rock Ballads – Essential_1996_65:06_16
257_Składanka_Rock Box (2CD)
1991_71:28_70:49_18_14
258_Składanka_Rock Premiery_?_73:30_20
259_Składanka_Tańcz Głupia, Tańcz. 13 Rock Super
Hits '80-'90_1992_53:16_13
260_Składanka_That's Jazz (VTS Clima)_1996_62:20_15
261_Smooth Jazz Café_Smooth Jazz Cafe No1
1999_73:55_14
262_The Best Smooth Jazz … Ever!
?_65:02_65:08_69:51_67:32_17_18_17_16
263_Spyro Gyra_Stories Without Words_1987_41:12_8
264_Spyro Gyra_Fast Forward_1990_48:46_10
265_Spyro Gyra_20/20_1997_50:02_10
266_Mike Stern_These Times_2000_69:47_11
267_Sting_...Nothing Like the Sun_1987_55:12_12
268_Sting_Ten Summoner's Tales_1993_52:35_12
270_Janusz Stokłosa_Metro (The Musical)
2001_57:44_13
271_Strunz & Farah_Live_1997_66:35_10
272_Supertramp_…Famous Last Words…_1982_47:59_9
273_Ryszard Sygitowicz_The Best Of_1992_65:11_13
274_Krzysztof Ścierański_Independent_2004_55:58_11
275_Tangerine Dream_Turn of the Tides_1994_51:48_8
276_10 C.C._10 C.C.'s Greatest Hits '72-78
1979_49:27_12
277_"3"_...To the Power of Three_1988_37:59_8
278_Traperzy znad Wisły_Poczet Królów Polskich
1996_55:54_20
279_Two Marx_Polskie Seriale_1999_53:13_13
280_Basia Trzetrzelewska_London, Warsaw, New York
1990_42:41_10
281_Grzegorz Turnau_Pod Światło_1993_39:53_13
282_Grzegorz Turnau_Turnau w "Trójce"
1994_55:30_16
283_U.K._U.K._1978_46:31_8
284_U.K._Danger Money_1979_42:15_6
285_U.K._Night After Night_1979_42:07_9
286_Uriah Heep_Look at Yourself / Very 'Eavy Very 'Umble_1988_40:56_40:19_7_8
287_Utopia_Oops! Wrong Planet / Adventures in Utopia
1977/1980_45:40_42:46_12_10
288_Vangelis_Portraits (So Long Ago, So Clear)
1996_75:00_15
289_Varius Manx_Emu_1994_45:21_12
290_Suzanne Vega_Days of Open Hand_1990_45:51_11
291_Vertu_Vertu_1999_59:57_10
292_Andreas Vollenweider_ The Trilogy (Behind the Gardens / Caverna Magica / White Winds, Eine Art Suite / Pace Verde)_1980, 81, 1983, 84_64:18_63:41_20_19
293_Rick Wakeman_Journey to the Center of the Earth (Live in San Francisco 2.11.1975)_1975_75:31_8
294_Wakeman with Wakeman_No Expense Spared
1993_60:21_12
295_Walk Away_Help Yourself_1992_63:17_11
296_Walk Away, Urszula Dudziak, Nippy Noya
Saturation_1993_69:23_9
297_Walk Away_Queen of the Night Street
2004_58:01_65:42_11_10
298_Walk Away_F/X_1995_64:33_10
299_Mitch Watkins_String with Winds_1992_44:18_10
300_Weather Report_Milky Way_1998_65:29_12
301_Andrew Lloyd Webber & Tim Rice
Jesus Christ Superstar_?_39:07_15
302_John Wetton_Chasing the Dragon_1994_68:56_15
303_Wishbone Ash_Wishbone Ash The Best,
Gold Collection_< 1974_69:36_11
304_Wishbone Ash_There's the Rub_1974_39:03_6
305_Wishbone Ash_New England_1976_37:57_9
306_Wishbone Ash_Classic Ash_1976_59:06_9
307_Wishbone Ash_Front Page News_1977_42:40_10
308_Wishbone Ash_Live (2CD)_?_60:11_69:53_12_11
309_Wishbone Ash_Wishbone Ash Live_?_60:12_11
310_Yellow Jackets_Dreamland_1996_53:20_9
311_Yellow Jackets_Blue Hats_1997_56:39_9
312_Yellow Jackets_Club Nocturne_1998_54:12_10
313_Yellow Jackets_The Best of Yellow Jackets
1999_64:07_12
314_Yes_Yes_1969_41:29_8
315_Yes_Time and the Word_1970_39:52_8
316_Yes_The Yes Album_1971_41:31_6
317_Yes_Fragile_1972_60:32_11
318_Yes_Close to the Edge_1972_37:52_3
319_Yes_Close to the Edge (Expanded version)
1972_37:52_10
320_Yes_Yessongs_1973_66:17_63:44_8_5
321_Yes_Tales From Topographic Oceans
1973_40:58_40:05_2_2
322_Yes_Yesterdays_1974_45:41_8
323_Yes_Relayer_1974_40:31_3
324_Yes_Going for the One_1977_38:40_5
325_Yes_Tormato_1978_41:14_8
326_Yes_Drama_1980_36:57_6
327_Yes_Drama (Expanded & Remastered)
1980_79:16_16
328_Yes_Classic Yes_1981_65:20_9
329_Yes_90125_1983_44:46_9
330_Yes_Big Generator_1987_43:38_8
331_Yes_Union_1991_65:25_14
332_Yes_Union (Special European Release)
1991_69:58_15
333_Yes_An Evening of Yes Music Plus
1994_61:46_67:55_8_6
334_Yes_Affirmative:the Yes Solo Family Album
1993_73:49_14
335_Yes_The Ladder_1999_60:27_11
336_Yes_Magnification (Limited Edition)
2001_64:34_42:51_10_3
337_Yes_The Ultimate Yes 35th Anniversary Collection
2003_78:51_77:34_8_11
338_Yes_Yes (Składanka)_?_59:34_12
339_Yes_Yes - Orange Collection_2008_67:32_70:00_8_9
340_A Yes Tribute (Różni wykonawcy)
Tales From Yesterday_1996_76:29_13